Grease Trap Cleaning Service
Grease trap cleaning is important for any restaurant. These traps keep fat, oil and grease from entering the water system. When these materials build up, they can cause blockages and foul odors. Plus, if too much waste enters the sewer, it could exceed the amount allowed by Florida municipal regulations. Not to mention the fact that the kitchen needs a working plumbing system. Contaminated pipes can cause major problems for restaurants, as well as their workers and customers. Regularly cleaning your grease trap is the best way to avoid any issue.
Luckily, this is where Moon Site & Septic comes in. With our professional quality grease trap service, we can come to your restaurant on a regular, monthly basis that fits your needs and schedule. We'll properly pump and clean your grease trap to ensure that it's safe and functional. Contact Moon Site & Septic today to talk with the experts about our grease trap services and find what works best for you.
Call: 239-368-9258
Send A Message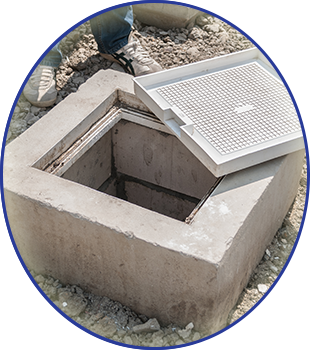 Grease Trap Cleaning Service Request
"The work was done very professionally. Moon arrived in the evening just before dark. They explained the procedures and cost before starting the work."
I called Moon Septic on a Saturday and they answered the call not only that they were at my house with in 1 hour. They gave me an estimate and told me they could start Monday afternoon they showed up on time and worked until after dark to finish. They have this customer for life. Highly recommend!
No issues at all. Lynn was the technician and was very presentable and knowledgeable. The equipment was older but very clean and seemed to be well maintained and organized. All my questions were answered and the job was performed in a timely manner. Outstanding service!
"Went well. quick response, actually came over inbetween scheduled services."